Street Surfing Urban XPR Purple Pink
Guarantee (months):
24 months
Compare
Compare
Free delivery for order over 156.46 EUR
Product details, description
Price-checking
Discussion 
Scooter Urban XPR you will appreciate at ride to work, school, or at travelling in the city or at the walk with the children. With fast folding mechanism is easily transferable. It rides smoothly and fast.
Deck
Lowered and reinforced aluminium tread with anti-skid tape 7,5 cm from ground guarantees, that scooter at ride is very stabile and you can make easy reflections. Dimensions of deck are 33 x 14 cm (max. load capacity 100 kg).
Handlebars
Thanks to wide handlebars 46,5 cm with rubber grips is scooter very good controlled. Heigh adjustable handlebars in three positions (min. 76 cm, 1. position 93 cm, 2. position 99 cm).
Wheels
Scooter is equipped with large wheels with diameter 205 mm and easily will overcome also small unevenness in terrain. Above rear wheel is quality durable steel brake. 
Do you need advice how to choose bearings?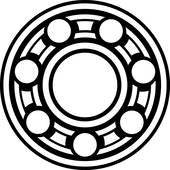 Basic parameters:
deck:                      reinforced aluminium with anti-skid tape
height of deck:        only 7,5cm - for easy reflections
dimensions of deck:  length 33 cm, width 14 cm
clamp:                     2-point
size of wheels:       205 mm, PU - for safe ride also over small unevenness in terrain
rigidity of wheels:      80A
bearings:                  ABEC 7
handlebars:              aluminium, height adjustable with rubber grips, wide 46,5 cm (min. 76cm, 1. position 93cm, 2. position 99cm)
brake:                       durable steel
construction:             folding - easily tranferable and easily storable
fender:                     on front wheel
weight:                    4,5kg
max. load capacity:    100kg