K2 Raider Boa
Guarantee (months):
24 months
Compare
Compare
Free delivery for order over 160.00 EUR
Product details, description
Price-checking
Discussion 
Boy´s roller skates Raider Boa you can easily dimensionally adjust by help of one-button mechanism. You will get up to 5 sizes, so skates will grow with leg of your child. Comfortable system of fixation thanks to spinning wheel Boa allows fast tying of skates by help of spinning wheel and tightening the rope. Comfortable shoe K2 Softboot, which will memorize shape of foot, makes from them perfect roller skates for all young skaters. Maximal size of wheels can be 76 mm. Shoes have reflex elements for safety of your children. 
Authorized shop K2
We are authorized shop of brand K2 Skates and specialized shop focused on inline skates and accessories. Next to professional advice we also offer service and wide spectrum of spare parts. 
Wheels
Wheels with diameter 72 mm have ideal ratio of speed and stability and are suitable for development of skating skills of small skaters. With their hardness 80A they belong in their category more to softer wheels, which ensure good muting of uneven surfaces, good adhesion and high riding comfort.
Bearings
Bearings ABEC 3. Silent move ensures vaseline lubrication. Basic type of brand bearings from renomated producer.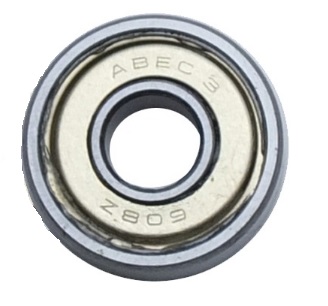 Frame
Light frame from plastic composite F.B.I. (Frame Base Interlocking) is very solid, perfectly mutes uneven surfaces and absorbs more vibrations than frames from other materials.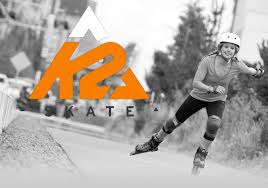 Tying
Tying is ensured with fast-tying system and rope Boa. By spinning the wheel the rope will tighten, by which is ensured even and reliable fastening of leg in skate. Ideal and easy tying even for the smallest skaters. 
Basic parameters
Frame: Plastic composite F.B.I.
Size of wheels: 72mm (32-37, 35-40 max 76mm)
Hardness of wheels: 80A
Bearings: ABEC 3
Tying: System Boa and instep powerstrap
Do you need advice how to choose inline skates?
Do you need advice how to choose wheels?
With choosing of size will help you K2 size chart.
In our shops we provide Diagnosis of vault for free.
Size chart K2 children:
| | | | |
| --- | --- | --- | --- |
| EU | 29 - 34 | 32 - 37 | 35 - 40 |
| UK | 10 - 1 | 13 - 4 | 3 - 7 |
| US | 11 - 2 | 1 - 5 | 4 - 8 |
| MP (mm) | 17 - 20,5 | 19,5 - 23 | 22 - 25,5 |
Product details
| | |
| --- | --- |
| Wheel size | 76/72 mm |
| Wheel hardness | 80 A |
| Bearings | ABEC 3 |
| Chassis material | F.B.I. (plastový kompozit) |
| Chassis attachment | Nýtovaný |
| Fastening system | Boa system ( tightening thin cable ) |