After last year succesful testing events of inline skates and scooters for public in Landronka and in Modřany we are following the similar concept, which was very wanted, also this year. 
Sites about festival you will find  here.
Testing on cyclo paths is dependent on weather. Because of this we decided, that this year we will prepare one large under-roof testing event of skates and scooters, and it will be great:) Inline festival 2017!

OC Galerie Harfa in Prague will be alive with inline skating. More than 400 pairs of skates at one place for testing for you for free. The biggest producers of skates, the newest technologies and models, top czech skaters and rich accompanying program, which doesn´t leave anyone cold who loves skating. We also want to attract lay public, to get higher interest about inline skating and bring new fans for inline skating. So large meeting of all skaters under one roof. 
Inline festival and with it connected testing of skates is focused on all fans of inline skating. Come to check out novelties, test and try new models of skates for free and check out new collections. Or just come to talk about skating or see rich accompanying program. 
The biggest meeting of skaters in Czech Republic. Hundreds of pairs of skates at one place. 1000 m² of under roof space.  The only one event in Czech Republic, where you can for free to try, test and rate new models of skates from introduced producers.  And it is including terrain, racing or freestyle skates. Doesn´t matter if you are experienced skater, child or adult, everyone who is interested in inline skating can come, who wants to try new models of skates or wants to know something new about preparing noveliets from the world of inline skating. 
Event will be mostly welcomed by skaters who by testing and comparing different models will have easier decision on later decision on what skates to choose in future. You will have unique possibility to compare the differencies between brands and models and compare riding on cheaper and more expensive skates. 

The part of event will be rich accompanying program. Top tricks of top domestic riders in v Aggressive Rail Contest. Exhibition and showing of tricks on mini ramp on skateboards, skates and freestyle scooters, where you will see great show by czech legend and double world´s master in freestyle scootering Martin Nogol. You will see freestyle slalom show by representative and previous Czech´s master  Tomáš -Brgul- Brandejs and members of czech FSK team. You can look forward also for showing of skating on treck skates  and performance roller derby. Program will have competitions about prices, there will be counseling in part of choosing inline skates and service and to your good will be also discounts on inline skates and equippment. Important role will also have experienced  trainers from Inlineskoly.cz, with whom you can consult about skating technique, to learn more about their program, including group and individual courses and city camps. 
During Inline festival there will be possibility to use special 20% discounts on inline skates and equippment in our stand Inline Centrum.
All event will moderate popular moderator of sport news from czech television Jan Smetana.
Inline festival 2017
Program:
Possibility of trying and testing of inline skates from top world´s producers for free. Comfirmed brands: K2, Powerslide, Roces, Fila, Tempish, USD.
Testing penny boards and scooters. Scootshop and presentation of brands CHILLI Scooters, Nokiac and others...
Presentation of  new models of inline skates, skateboards and freestyle scooters for season 2017.
Aggressive skating, freestyle scootering and skateboarding on mini ramp. Aggressive slide contest - showing of tricks by top czech riders. 
Show of freestyle slalom by representatives of Czech Republic and Czech FSK Team.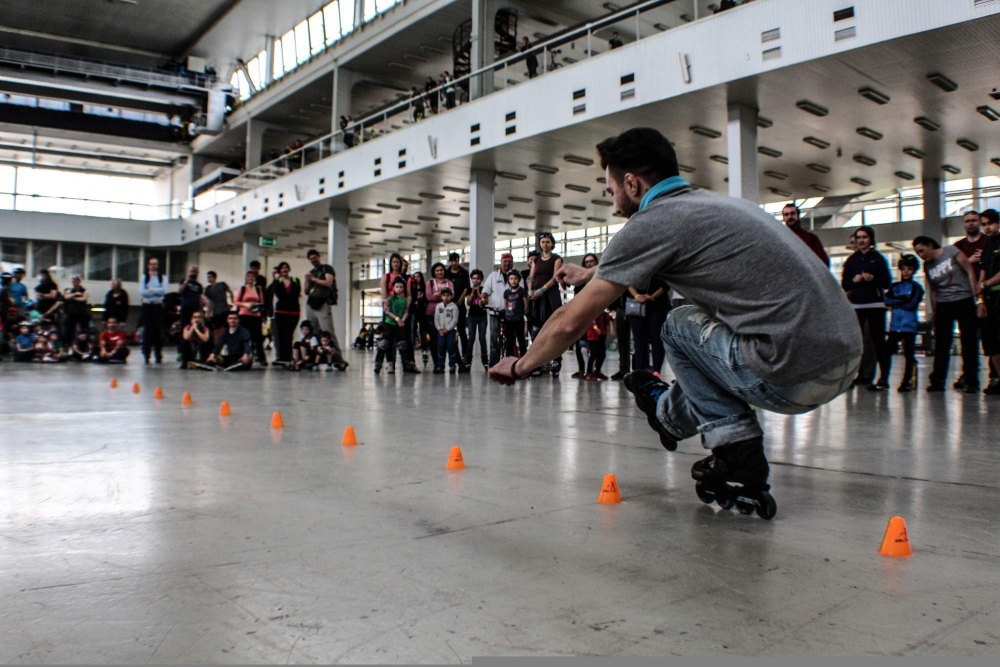 Exhibition in freestyle scootering by legend Martin Nogol (3x world´s master in freestyle scootering)
Courses of inline skating.  Inlineškola. cz and experienced trainers available for you for free.
Presentation and showing of ride on treck skates  Roller Derby.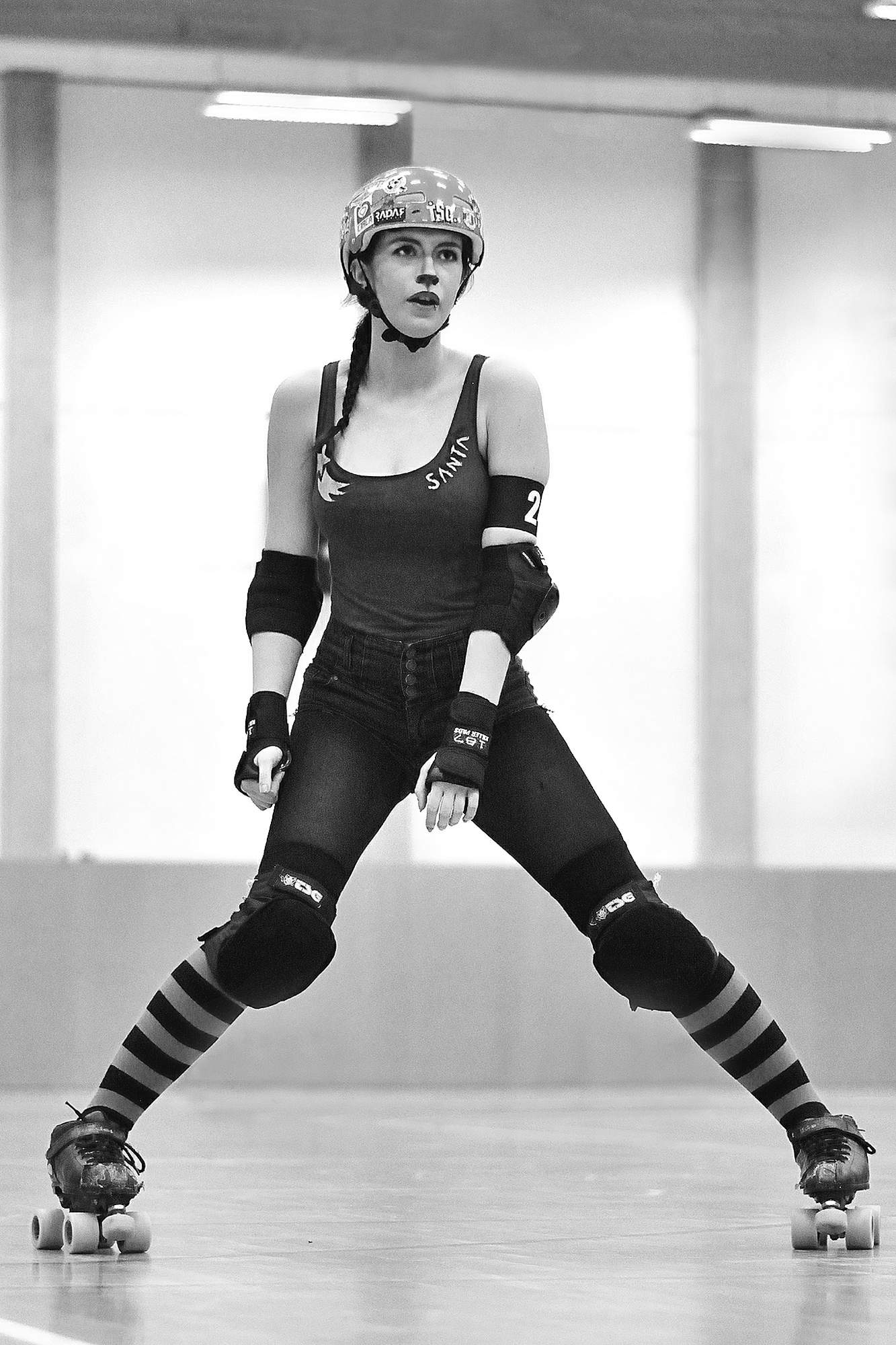 Music program of radio Kiss and Kisspatrolky.
Discounts on inline skates and skating equippment.  Festival´s discount 20 % on inline skates and equippment.
Skill competitions about prices. 
Big names:
Martin Nogol - freestyle scootering (2x World´s master, many times Europe´s master and Czech´s master), Petr Manďák (legendary czech skater and holder of few speed records on skates), Tomáš -Brgul- Brandejs (formerly Czech´s master and representative of Czech Republic in freestyle slalom) and many other great skaters. 
Petr Manďák - inline skates, 15 years of riding exhibition, 
Petr Brabec - inline skates, 17x Czech´s master on U-ramp, 
Martin Nogol - scooter, 2x World´s master, 
Jan Tomšovský - skateboard, 17x Czech´s master on U-ramp, 
Přemek Jakeš - our top rider on scooter, 
Michael Böhm - bmx, Czech´s master on U-ramp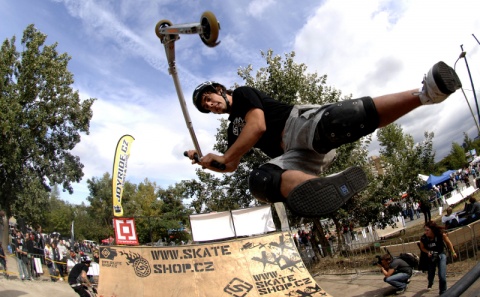 Moderator: Jan Smetana http://www.jan-smetana.cz/
Where: April 23, 2017
Time: 10:00 a.m. - 06:00 p.m.
Where: Prague - OC Galerie Harfa next to O2 arena
Come to enjoy unique event focusing on inline skating in unique spaces of shopping mall  and enjoy the day full of fun. 
We are thanksful to our partners, it wouldn´t be possible without them:
Campingaz K2 Skates CZ
Hejduk sport Powerslide CZ
Winner sport Fila CZ
Sprint Roces CZ
Tempish Olomouc
Inlineskola.cz
FSK team CZ
Radio Kiss
Scootshop
OC Galerie Harfa