K2 Flight 80 W
Guarantee (months):
24 měsíců
Compare
Compare
Free delivery for order over 156.65 EUR
Product details, description
Price-checking
Discussion 
K2 inline skates are fitted on aluminium frame in combination with wheels with diameter 80 mm and comfort hardness 80a electively muting the vibrations. 
Resistant bearings ABEC 5 with antidust adjustment for maximal longevity.  

- Shell: Stability Plus 
- Wheels: 80 mm/80a* (size/hardness)
- Bearings: ABEC-5
- Fastening: classic laces (Traditional Lacing)

- in size 34 and 35 skates have only 76mm wheels
Authorized shop K2
We are autorized shop of brand K2 Skates and specialized shop focusing on in-line skates and accesories. We are offering not only proffesional consulting but also wide spectrum of spare parts.
Wheels
Wheels with diameter 80 mm are very stabile and manageable and are suitable for beginners and recreational skaters. With their hardness 80A they belong in their category more to softer wheels , which will insure good muting of uneven surface and good adhesion.
Bearings
Quality bearings ABEC 5. Silent moving insures vaseline lubrication.  Bearings have classic antidust cover, which is insured by C fuse with removal possibility.  
Frame
Light frame is from aluminium, is very solid and is great with muting uneven surfaces.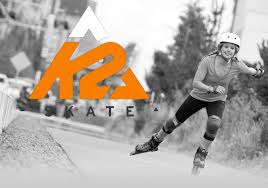 Fastening
Fastening is insured by two traditional buckles with laces, which allows easy and safe fastening of leg in the skate. 

Advice and tips how to choose skates you will find here
Size chart K2 here
In the shop we provide diagnosis vaults for free, more information you will find here.