Bearings
Bearings signaficantly affect the spin of the wheels and thus speed and ride comfort. 
Bearings size
there are two standardized sizes of bearings in the market:
608 (standard dimensions) - most often used size, is used at more than 90 % skates.
688 (micro bearings) - they are used only exceptionally mostly for lowering the weight of skates. Disadvantage is lower longevity. It is needed to use wheels which the center is intended right for these bearings.  
Spacers
Spacers serve to exact demarcation of bearings between them. 
 When you have not exact spacer, bearings after tightening in soft wheel will little jam and will stop to spin. For the smooth spinning of the wheel the spacers are necessary.  Often they are the firt reason of loosing of the spin of wheels after tightening screws in frame. By standard there are two kinds of spacers used depend on width of screws:
Spacer 6.2 mm - spacer in shape of "tubule" going through the center of bearings and lowering its center to the more narrow type of screw (6 mm).  It is used at axises with counterpart, mostly by fitness skates, typical f. e. for fitness skates K2. These more narrow spacers are made even in shorter option with distance pads, which are put in between frame and shoe.  Usually used at cheaper and older models of skates. 
Spacer 8 mm (wider) - standard size at most skates. It is the same as diameter of the bearing´s center, screw goes through bearing and spacer. For precise centering are made even different diameters (10.31 mm,10.35 mm etc.).
Spacers for microbearings 688 (6 or 8 mm) - are specific smaller spacers dedicated to smaller microbearings. From looking at inner diameter we also split them to 6.2 and 8 mm
Quality of bearings
The most important factors for quality of bearings are:
Material of bearing
Accurancy and quality of production 
Kind of lubricant
Kind of covers
Producer
Other factors may be:
Number of balls in bearing
Material of cage of fixing ball 
Weight of bearing
Designation of bearings (ABEC, ILQ, SG, HTO etc.)
Material of bearings
Basic dividing:
Carbon steel - these are no quality bearings used in cheap skates 
Chrome steel - most often used material of bearings. Quality is determined and exact grade of steel, which affect finished price and quality of bearing. 
Stainless steel (anticorrosive treatment of halfceramic and chrome bearings) - good in rain and moisture environment
Titan bearings - they are most often used for disciplines with higher expectations and longevity and resistance of bearing (aggressive, freeskate). This type is used very little. Usually are bought extra.
Half ceramic bearings - most expensive type of bearings used for sport and race skating. The advantage is that by friction annulus with ceramic balls arises lower friction and with this is even connected better rotating of bearings.  Ceramic balls are lighter also, more solid and usually they are combined with stainless steel, thanks to that they can be used for skating in rainy weather also. 
For production of halceramic bearings is most often used material:
a) Zirconia Oxide (ZrO2) white ceramics - balls from this mateial have 2x-3x higher longevity than balls from metal bearings. Also they are more solid than balls from black ceramics, disadvantage is higher demands for exact lubrication. 
b) Silicon Nitride (Si3N4) black ceramics - silicon nitride is  40% lower weight than steel. Very low surface roughness makes longevity higher, by wear and lowering friction against metal bearings. These bearings you don´t need to regularly lubricate, they can be used after first lubrication on dry, but you higher wear and the risk of pollution. 
Whole ceramic bearings - not as usual specialty are whole ceramic bearings, their price is too high, in quality design they are much more expensive than new quality fitness skates. In racing world for their conditions are used most often half ceramic bearings. 
Quality of processing
Accurancy and technical quality of processing the bearings is important factor for quality of bearings and comes with honesty and exit control of exact producer.  For accurancy of production there is also technical norm ABEC, which doesn´t really connect with quality of bearing. More detailed information you will find in paragraph below - Designation of bearings (ABEC, ILQ, SG, HTO etc.)
Kind of lubrication
All lubrications come from basic theory about friction and its influence to wear of material. 
Lubrication affects the speed, resistance against the pollution, interval lubrication and makes longevity of bearing longer. To lubricate of bearings you use:
Oil - thanks to the lowest density, makes the lowest friction, the result is high speed, but lower resistantance against the pollution and more often lubrication needed. Oils can be differ by density and composition which affect final conditions.  Oil lubricated bearings are used at sport and race skates, where we expect regular maintenance.
Vaseline (fat) - highly makes resistance against the pollution and interval between lubrication. Vaseline lubricated bearings must be tested, to get required rolling. Vaseline is often used for recreational type of bearings, where the maintenance is not required. 
Gel - by its conditions stands in between vaseline and oil.  Against to the  oil it has higher density and by this it protects bearings against pollution, but still can ensure the high speed. 
Attention! Used lubrication affects spinning of bearing. Bearing lubricated by vaseline will have after rolling lower and shorter spinning,  than the same bearing lubricated by light oil. It´s not the truth, that by spinning of bearings we can see their quality. 
Viskozity - marks slipperiness of lubrication.  When is viskozity lower, the friction is getting lower and spin of bearings is getting higher. Viskozity also affects ahension of the lubricat in bearing and the time the lubrication in bearing will last.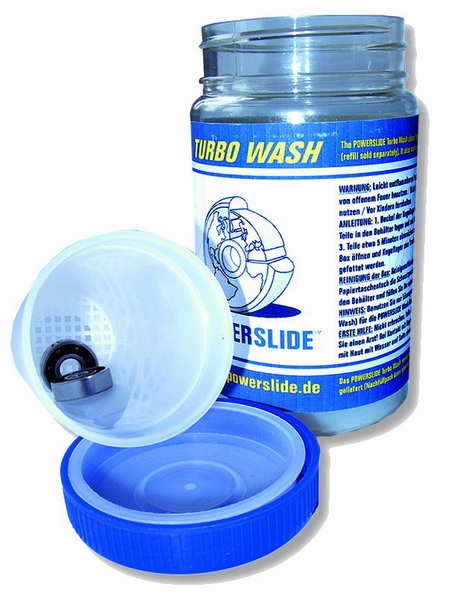 Vaseline has though higher viskozity against the oil, it will last longer in bearing, but the bearing is little slower because of higher friction.
Ceramics in lubrication - lower the temperature by friction and by this it makes higher longevity and rolling of bearings at higher speeds.
Cleaning - in case you want to maintenance bearings, and make their longevity longer, and maintenance good driving conditions,  you must to clean and lubricate bearings regularly. Not all the bearings offer this possibilty. Possibility of cleaning is by the way of covers, which we mention below. Remember, that vaseline is more difficult to clean and it´s more difficult to take it out of bearing. 
Maintenance-free bearings - is implementing label for bearings,  which are much lubricated by vaseline and mostly they have no possibility to uncover the cover,  however it doesn´t mean that longevity is unlimited, only they are resistant against the pollution and they can last more withouth the maintenance.  Even those bearings can be rusted in the rain, be full of dirt and even the lubration will not last in the bearing forever. Also you have to count with that this kind of bearing is little slower, denser grease though makes friction higher and it lowers the speed of bearing. Conversely sport and race bearings have always removable covers, so you can clean and lubricate them regurly.
Type of covering bearings (seal)
cover stores the lubricatnt inside of bearing and protects the dust and mud.
Basic dividing:
Contactless bearings (marked by letter Z) - bearings are not touching protective cup of inner ring of bearing, which makes higher speed and lowers friction. They always have metal covers. Their disadvantage is lower resistance against dust, rust and lubricant loss, advantage is higher speed. 
Contact bearings (usually marked by letter S) - cover is touching inner ring of bearing. Disadvantage is higher friction and because of this lower speed.  Advantage is higher resistance against bumps and pollution. Contact bearings are ideal where is longevity and minimal maintenance required. 
Basic designation of bearings according to used covers:
Z - bearings with one metal cover.
ZZ - bearings with two metal covers.
Metal covers are either directly pressed on bearing, then there is no possibility to remove  them and you can´t clean and lubricate bearings (f. e. bearings Rollerblade SG or lower models of bearings marked with norm ABEC). The secont alternative is securing cover with removable splint. These bearings we can clean and lubricate after removing cover (f. e. some bearings ILQ or higher models of bearings ABEC f. e.  BSB)
S - contact types of bearings (inner cover is touching ring) 
R (rubber) - bearings with rubber cover.
RS - contact bearings with rubber cover.
SCRS - special rubber contact seal ensuring higher resistance against moisture and pollution. 
You can always remove rubber cover by pin at in-line bearings. You can just undercut seal at smaller ring of bearing and with burning and circle movement remove the cover. 
     
Producer
If you don´t want to understand the bearings in detail, then the basic condition for choosing right bearings are producer and price.  In most cases is actually true that well-proven producer will offer quality bearing no matter of listed label and norm and conversely, buying bearing from unknown producer of skates without previous meeting or experience with this kind of bearing is a risk, no matter if bearing is marked as ABEC 5 or ABEC 9. There is often a rule that bearings which cost 1000 Kč will be better quality than bearings which cost 500 Kč, again no matter to their exact label. To most famous proudcers of in-line bearings belong for example Twincam (ložiska ILQ), BSB , Kryptonics, SKF, FAG, Labeda  but also many more. Often happen that concrete producers of skates put to their offer under their logo bearings made in large transnational bearings companies.  So we can meet with bearings ILQ made by company Twincam, which under their logo sell for example  K2 and Tempish or with bearings made by company FAG custom made for german Powerslide etc.

Number of balls
Most of bearings in the market are staffed by 7 balls.  We can also see other number of balls. For example Twincam uses in their bearings 6 balls. There  are also different sizes of balls according to width, processing of rings in which the balls circulate and weight of bearing. It´s more constructional feature. Number of balls by itself doesn´t affect the quality of bearing.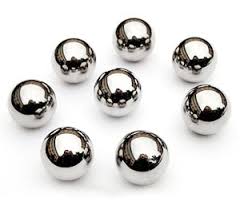 Cage
Helps to hold rolling balls in right distance between them, protect them from touching and by this limit the friction. Also ensures even decomposition of burden around the perimeter of bearing. 
Basic dividing:
polymerized cage - offers good slipping feautures on lubricated steel surfaces and smooth surfaces and lower friction, developing heat and wear.  Also ensures sufficient running of bearing even with not enough lubrication, without snags and consequential dmages. . Thanks to higher price it´s used at more expensive and sport bearings. You can take out polymerized cage from bearing, and we can make more precise, however more difficult cleaning.  
Metal cage - because of its universal features and reasonable price is suitable for recreational and some sport types of bearings. We can not meet most often used chrome steel only, but carbonic steel too, brass etc. Bearings with metal cage have to be always enough lubricated, otherwise they could be seized up. 
Weight of bearings 
mostly racers and lovers of long distances deal with the weight of bearing. Influence to the whole weight of skate is for common skater not important. Weight comes from construction and material.
In general to lighter bearings belong half ceramic insert, micro bearing 688 or bearing with lower number of balls or special  narrower construction of rings. 
Indication of bearings ( ABEC, SG, ILQ, HTO etc.)
To indicate bearings it is used:
1. Technical norm of accurancy ABEC - ABEC is shortcut of Annular Bearing Engineering Committee. This norm precisely says which deflections from strickt tabullary of dimensions the bearings may have, to be still marked by mark of quality ABEC. Higher number, higher accurancy of production. For skates there are used indication ABEC 1, 3, 5, 7 a 9. 
Watch out! Norm ABEC doesn´t determine quality of bearings!  It is because that indication doesn´t show material of bearing, quality of lubrication, material of cage, number of balls, process of covering etc. At the same time there is no guaranteed quality-contol declares the authenticity labeled by norm ABEC.  In practice happen that on cheap skates you can find bearings marked as ABEC 9 where the quality is very poor and conversely from quality producer more expensive bearings marked as ABEC 5 can serve perfectly.   We can only compare bearings from the same producer and from the same collection.  So true is that bearings BSB ABEC 9 are more superior than bearings BSB ABEC 3. Conversely bearings Tempish ABEC 5 and Powerslide ABEC 7 don´t make sense to compare from indication, because quality of the data is not recognisably.
Swiss - often we can also see indication swiss (swiss original, swiss lite, swiss (WIB). These are bearings suggested (swiss lite) or in better case made directly (swiss original) in Swizerland.  Those bearings overcome their accurancy with norm ABEC.  Here is also different quality and depends on its processing. You can meet with bearings Swiss lite made in China in price of 1300 Kč or with swiss original WIB (swiss producer) in price of 4000 Kč. Quality of these bearings is then diametrically different.
Rustproof - this is indication of rust-free metal bearings dedicated for rain. They are made for example by Twincam. They always have two contact removable rubber covers (RS, SCRS) and are lubricated more with vaseline protecting from moisture and dirt. 
2. Private labelling of concrete producers of bearings - because norm ABEC doesn´t set quality of bearings, some producers use their own labelling, which has to set exact quality of the bearing from particullar label. 
a) ILQ (Twincam USA) - bearings ILQ are made by american concern, which also produces bearings to motorcycles, mechanical engineering industry etc. Section dedicated for using in-line skates came up in Japan and has label ILQ. Bearings with label ILQ they buy from Twincamu different producers of skates, we can see then ILQ bearings which K2, Powerslide or Tempish brands sell.
It is a rule at bearings ILQ  that more higher number behind  label ILQ, then more superior and more expensive bearing. Most of bearings ILQ Twincam have only 6 balls comparing to standard 7 balls.
ILQ 5 - basic type of bearing, very little used. Removable metal covers with cotter (ZZ). Metal cage ensuring the balls. Lubricated by vaseline. 
ILQ7 - Used in middle and higher models of skates. Removable metal covers with cotter (ZZ). Metal cage ensuring balls. Lubricated by vaseline. 
ILQ 9 Classic - used in higher models of fitness and sport skates. Removable metal covers with cotter (ZZ). Metal cage ensuring the balls. Lubricated by vaseline. 
ILQ 9 Classic Plus - used in higher models of fitness and sport skates. Removable metal cover with cotter only from one side, second side is open for easier lubrication and lower friction. Polymerized cage ensuring balls. Lubricated by vaseline. 
ILQ 9 Pro - used in sport and some race models of skates. More resistant against dirt and loose of lubrication thanks to contact rubber covering. Rubber cover only from one side, second side is open for easier lubrication and lower friction. Lubricated by gel for higher speed and lower friction. 
ILQ -X MR2 - used in sport and race skates. Bearings are made for high speed and lowering the weight. Inner ring has wider diameter than standard bearing 608 and balls are smaller.  Comparing to other ILQ bearings they have 7 balls. At the same time they are about 29  % lighter than clasic bearings 608. Standard inner diameter of bearing is ensured with distance insert. Rubber cover only from one side, second side is open (no cover) for easier lubrication and lower friction. Lubricated by gel for higher speed and lower friction. 
Twincam produces also other types of bearings. For example half ceramic (BCB)  or metal rust-free bearings dedicated for rain (Twincam Rustproof). But these types are not so widespread in our market.
b) SG, HTO (Rollerblade) - this is label of bearings by american company Rolleblade. You always find them under this label. Also here is main reason of own labelling trying to differ from entering labelling  ABEC.
SG 3 - is used in childrens skates. Without removable covering. Lubricated by thick vaseline. 
SG 5 - is used in basic models of skates for beginners. Without removable covering. Lubricated by thick vaseline.  
SG 7 - used in middle models fitness and freestyle skates. Without removable covering. Lubricated by thick vaseline.
SG 9 - used in the highest models fitness and freestyle skates and in basic models of sport skates. Without removable covering. Lubricated by thick vaseline.
HTO Racing - used in sport skates. Removable metal cover from outside side and easy removable plastic cover from inner side.  Polymerized cage. Lubricated by vaseline.
c) other labelling - in the market there are many bearings with specific labels. Typical example are bearings Tempish Hi-Speed TRT 11 or Bones Super Reds. Labelling then indicates specific production quality of bearings model. In this case we recommend to go from specific experience, recommendation from user or by price.