Tempish Black Shadow 90
Guarantee (months):
24 months
Compare
Compare
Free delivery for order over 160.00 EUR
Product details, description
Price-checking
Discussion 

  Jak vybrat inline brusle?               

  Jak vybrat kolečka?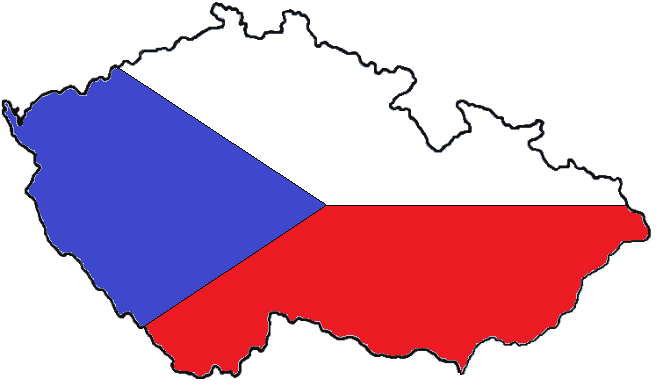 Autorizovaná prodejna značky 
    Diagnostika klenby zdarma.         

   Jak vybrat ložiska?                 

BLACK SHADOW 90 is a new model of inline skates TEMPISH using modern materials and technologies. As the whole offers to skaters really high comfort from ride, safe controlling of skate and certainty at movement with sufficient freedom of individual adjustment of shoe and skate after style of ride after individual shape of foot and local conditions. Skates  BLACK SHADOW are intended for experienced and advanced skaters, good bear middle and high sport load. 
Skelet
Skelet of skate is made from new composite material on base of nylon. It is very solid and also flexible, thanks to which there is much lower weight of the whole skate. Upper part of skelet is equipped with metal self-locking buckle. 
MOZ System
This model is historically the first, on which is used MOZ system of tying. Revolutionary system of tying of shoe with new system MOZ with help of steel rope allows very fast and firm tying and loosing, fine dosing of tying and high comfort. Nylon dies (eyes) together with steel rope ensure almost unlimited longevity of the whole system. 
Inner shoe
Inner shoe (liner) is made from double-layer inner bandage on base of  molitan and latex with partially shaped memory. In part of Achille´s tendon and ankle with very good anatomical transition for higher comfort of user and unambiguous fixation of foot in shoe. On outer liner is used new material with high solidness and excellent breathable for better ventilation. Thanks to structure and two colours also makes dominant estetic element of the whole skate. Inner inserted lining is quality  anatomical shaped and is double-layered. It has two main functions:
1. ability to adapt to individual shape of foot and fixate it in shoe against not wanted movement at skating.
2. mute vibrations from chassis and with this ensures more comfortable ride on skates.
Chassis
Model BLACK SHADOW 90 is equipped with large chassis made with technology  CNC from aluminium alloy A356. This proven chassis (used also on models TEMPISH ZONER and TEMPISH ELUR) is on surface adjusted by technology DEEP BLACK MATT with print. Its big advantage is low weight and solidness. Chassis is attached to skelet with central screws, which allows individual adjustment of position of chassis against skelet (foot) or after style of skating of each skater. Chassis is also possibly to individually adjust with chassis from row  TEMPISH CAT or RAPID UNI.
Wheels
Skates are equipped with wheels TEMPISH RADICAL, which thanks to their hardness 85A are famous with high adhesion and muting uneven surfaces, low wear and tear and very small rolling resistance. They are attached with axis with diameter  6mm, length 32mm. Wheels turn on quality, exact bearings  ABEC 9 CHROME hi-precision TOP SPEED with rubber dusters with minimal rolling resistance, ensuring faster and more comfortable ride. 
| | |
| --- | --- |
| Recommended use | Rekreational, conditioning skating, advanced, experienced skaters. |
| Category | Fitness |
| Skelet | material NYLON, very light, but strongly reinforced in part above the ankle, tightening with metal buckle with system SELF AUTOLOCK, ventilation in part under the foot |
| Inner material | reinforced NYLON/NYLEX, anatomical insole with two-layered inner structure for better fixation of foot and more sure control of skate, inner bandage with shaped memory, 3D construction of outer fabric for stabile structure and excellent ventilation of foot |
| Chassis inline | AL alloy, construction strongly reinforced deep hauling, system of attachment to skelet - combination IDEAL POSITION CONTROL (under the heel) and adjustable position chassis under the tip |
| Type of wheel | RADICAL PU Casting (PUC), Super Hi-Rebound (SHR), high quality wheels |
| Diameter of wheel | 90 mm |
| Hardness of wheel | 85A |
| Bearings | ABEC 9 chrome steel+rubber washer |
| Brake | YES |
| System of tying | MOZ System, 1 x strap with micro buckle |
Size: 38 - 47
Length of inner insole:
size: 38 - 25,0cm
size: 39 - 25,5cm
size: 40 - 26,5cm
size: 41 - 27,0cm
size: 42 - 27,5cm
size: 43 - 28,5cm
size: 44 - 29,0cm
size: 45 - 30,0cm
size: 46 - 30,5cm
size: 47 - 31,0cm
Product details
| | |
| --- | --- |
| Wheel size | 90 mm |
| |6| | |
| |6| | Počet v kartonu |
| Wheel hardness | 85 A |
| Bearings | ABEC 9 Chrom |
| Fastening system | Atop ( tightening thin cable ) |
| Chassis attachment | Šroubovaný |