K2 Alexis 84 Pro
Guarantee (months):
24 months
Compare
Compare
Free delivery for order over 160.00 EUR
Product details, description
Price-checking
Discussion 
Women´s roller skates K2 Alexis 84 Pro are ideal model for beginners and advanced skaters requiring stabile, maneuverable and comfortable skates. Skates are equipped with speed-tying system K2 Speed Lace allowing fast fastening of skate with one tightening. Alexis 84 Pro are equipped with light and solid aluminium frame with wheels with diameter 84 mm. Shoe is equipped with memory material, which will shape according to shape of your leg. 
Authorized shop K2
We are authorized shop of brand K2 Skates and specialized shop focused on inline skates and accessories. Next to professional advice we also offer service and wide spectrum of spare parts.  
Wheels
Wheels with diameter 84 mm are suitable for beginners and middle advanced skaters. With their hardness 80A they belong in their category more to softer wheels, which will ensure good muting of uneven surfaces and good adhesion.
Bearings
Bearings ILQ 5 have great ratio of speed and resistance. Silent move ensures vaseline lubrication. Bearings have classic anti-dust covers ensured with C fuse with possibility of demontation. 
Frame
Light aluminium frame is made from solid alloy of aluminium ensuring low weight and reliable function. For faster ride frame can have also larger wheels with diameter 90 mm.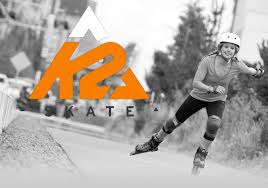 Tying
Tying is ensured with speed-tying system Speed Lace, which will allow comfortable, even and reliable fastening of leg in skate with one tightening. After tightening will lace ensure itself and to loose it you press easy self-ensuring lock on tongue. 
Basic parameters
Frame: Aluminium frame 
Size of wheels: 84 mm, possibility to have wheels with diameter 90 mm (except of size 34-35)
Hardness of wheels: 80A
Bearings: ILQ-5
Shell: Stability Plus
support of vault
side reinforcement 
Do you need advice how to choose inline skates?
Do you need advice how to choose wheels?
With choice of size will help you K2 size chart.
In our shops we provide Diagnosis of vault for free.
With choice of women´s skate will help you article Collection of women´s skates K2.
Product details
| | |
| --- | --- |
| Wheel size | 84 mm |
| Wheel hardness | 80 A |
| Bearings | ILQ 5 |
| Chassis material | Stamped Aluminium |
| Chassis attachment | Nýtovaný |
| Fastening system | Speed laces |